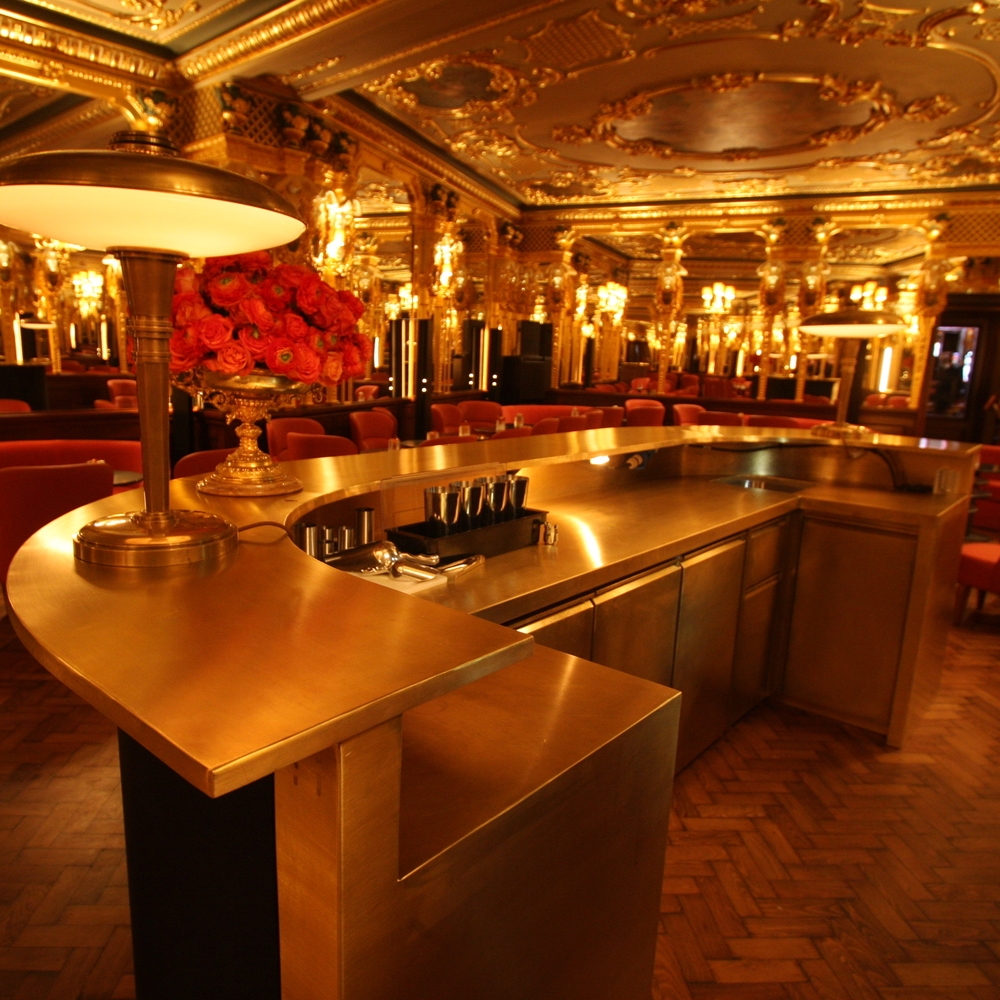 Four Seasons at Burj Alshaya
Working with Four Seasons and Shanghai based Interior Designer, Kokai Studios, SHW were appointed to develop the design for the Food & Beverage support facilities to the two Rooftop Restaurants. Dai Forni Italian restaurant and SinToHo, a pan asian restaurant.
Delivering a back of house autonomous kitchen, dishwasher and beverage pantry, we also developed the front of house show kitchens, including the three wood fired Forni, forming the centre show piece within Dai Forni.
Client: Alshaya
Operator: Four Seasons
The Mandrake Hotel, West End, London
SHW Design were first appointed to work on The Mandrake Hotel's restaurant project in 2013, beginning with initial concepts and working until its completion in the summer of 2017.
Situated in the heart of London's West End, The Mandrake Hotel offers a 5-star, luxury hotel experience with art and culture at the forefront, something which is reflected in the design, the bespoke rooms and the dining experience.
The design team at SHW Design were appointed to design an all-day kitchen for the hotel's Serge et le Phoque restaurant, which would serve up French-style food using the finest ingredients and also supply the hotel's room service.
Client: Fred Peneau and Charles Pelletier
Location: West End, London
Scope: Design of all-day kitchen for hotel restaurant and room service
The Kitchen | Chewton Glen
The brief to create a new Bistro Restaurant, Bakery and a Cookery School for James Martin at Chewton Glen.
Chewton Glen is one of the UK's finest five-star hotel and spa resorts, located on the edge of the New Forest National Park on the South Coast of England, near Christchurch. It offers the highest levels of luxury, comfort, and service from its main house and unique Tree House accommodation, with all the additional facilities expected of a five-star location.
In 2014, over a drink with between the Hotel's Managing Director Andrew Stembridge and James Martin, (who started his career at Chewton Glen) they hatched a plan to develop a new concept that would house a cookery school, bistro restaurant, and bakery (that also produces for the main house restaurants).
Once planning permission had been granted by Christchurch Council, the design of the building was carried out by local architects Terrance O' Rourke. After a chance meeting on one of Gareth's charity cycle rides, Andrew Stembridge agreed to allow us to bid for the work. Project Manager Paul Edwards owner of PSE Associates invited SHW to tender for the kitchen and bar design; Derek White our Project lead, based in the Bristol office, won the tender and started works on the design in early 2016.
It soon became apparent that to accommodate, all the clients wishes and meet their service needs, we would have to redesign the allotted space within the agreed planning permission footprint; so Derek worked with Terry Williams Design Director of Terrance O' Rourke to agree a workable solution. Once space planning was agreed we then worked with the Executive Chef Luke Matthews to agree the workflow, layout and equipment specification. However as often is the case, once we had agreed the 'wish list' it was evident that some clever thinking and creative value engineering had to be done to get the costs acceptable to the funders and within a manageable and acceptable limit; this had to be achieved without compromise to the service and highest standard that Chewton Glen expect.
Working with local kitchen house HCE, Halton Ventilation and Athanor (Grande Cuisine) the end result is stunning and certainly one to be proud of, both from the clients' and SHW's point of view.
Eneko at One Aldwych
Led by Eneko Atxa from famed 3 Michelin star restaurant, Azurmendi located in the Basque region, London now has an exciting new location showcasing traditional Basque cooking inspired from the Land and Sea.
Client: One Aldwych Hotel
Location: Aldwych, London
Scope: Fine Dining Kitchen
The Manor House
The award winning Bybrook, Michelin star restaurant, using produce from its own kitchen garden within the magnificent 5 star luxury Exclusive Hotels and Venues Manor House Hotel, is set in its own estate in the spectacular Cotswold village of Castle Combe, has been in need for a kitchen refurbishment for some years. Although well maintained by the on-site staff, building fabric and M & E services that were due for upgrading needed to be well planned so as not to affect the hotels revenue stream by lengthy shut downs. This meant a major upheaval and stripping the whole back of house area. So, at the same time as renewing the services and building fabric, the Client Danny Pecorelli (MD - Exclusive Hotels and Venues) and his staff at the hotel planned to upgrade the equipment at the same time.
2 Michelin star.
Client: Exclusive Hotels and Venues
Location: Castle Coombe, Cotswolds
Scope: Main Kitchen
Quod
Following on from the successful Old Parsonage Hotel, we have completed the refurbishment of sister Hotel, Quod, located in the heart of Oxford.
Client: Mogford Hotels
Location: Oxford, Oxfordshire
Scope: Production and Service Kitchens and Bar.
Indigo at the One Aldwych Hotel
One of London's most iconic hotels, One Aldwych, recently chose SHW to design the kitchen as part of the Indigo Restaurant refurbishment. With the success of their 'Charlie & the Chocolate Factory' inspired Afternoon Tea and brand new menu, Executive Chef, Dominic Teague, has a state of the art kitchen to meet the exceptional standards for which One Aldwych is renowned.
Included within the new kitchen specification were specialist equipment such as the Athanor bespoke cook suite, Wiesheu bakery oven and Elro pressure bratt pan.
Client: One Aldwych Hotel
Location: Aldwych, London
Scope: Kitchen, Room service & Private Dining service.
Lainston House Cookery School
Along with the refurbishment of function kitchen in the Dawley Barn, SHW were appointed to design a new Cookery School.
Season is housed in a renovated 17th century well house, and is just a stone's throw from Lainston's kitchen garden which supplies the kitchen and cookery school with the finest, freshest ingredients.
The Old well house now provides a dining space that can be used for private functions. Classes are as diverse as the perfect dinner party, show-stopping meat dishes, classic cake making, knife skills, vegetarian cooking, chocolate masterclasses from a Chocolate Master, cooking for students, parent and child cooking and many more. The school is also used for in house refresher courses and their young chef's of the future programme
The plan provides a commercial preparation and holding kitchen, with full wash-up facilities. The school work stations provide working areas for up to 24 students, with a demonstration kitchen to one end. The stations and equipment are high quality domestic units, and our consultant Derek White worked with Bulthaup and Gaggenau who supplied the units. There is also a provision for chefs to gain experience on the use of commercial combinations steaming oven, blast chiller and a prover retarder, in a separate area of the kitchen.
Client: Exclusive Hotels
Location: Lainston House Hotel, Hampshire.
Scope: Function kitchen and Cookery School.
The Rosebery at the Mandarin Oriental
We have been working at the Mandarin Oriental Hotel, London since 2007. Our latest project opened recently, The Rosebery, a luxury tea room serving a range of luxury tea's exclusive to Mandarin Oriental. The Rosebery transforms in the evening to a sophisticated bar serving premier champagne and champagne cocktails.
Client: Mandarin Oriental Hotel Group
Location: Knightsbridge, London
Facilities: Afternoon tea lounge pantry and barista.
The Old Parsonage Hotel Oxford
When asked to redevelop the kitchen and bar at the Old Parsonage Hotel, Oxford, the challenge for SHW consultant Derek White was to work with very tight spaces.
Several walls had to be removed to improve workspaces and flows and SHW introduced a bespoke pass with suspended gantries to maximise work and storage space. To save precious millimetres, SHW chose the Ambach Chef 850 range.
Very low floor to ceiling heights challenged the ventilation design, but working with ExoairDPL, SHW developed a reduced height canopy system, providing extract and supply air to the whole kitchen area.
SHW has produced an energy- and space-efficient kitchen with clean lines. The company is currently working on another project for the hotel group.
Client: Mogford Hotels
Location: Oxford, England.
Facilities: Main Kitchen and Bar.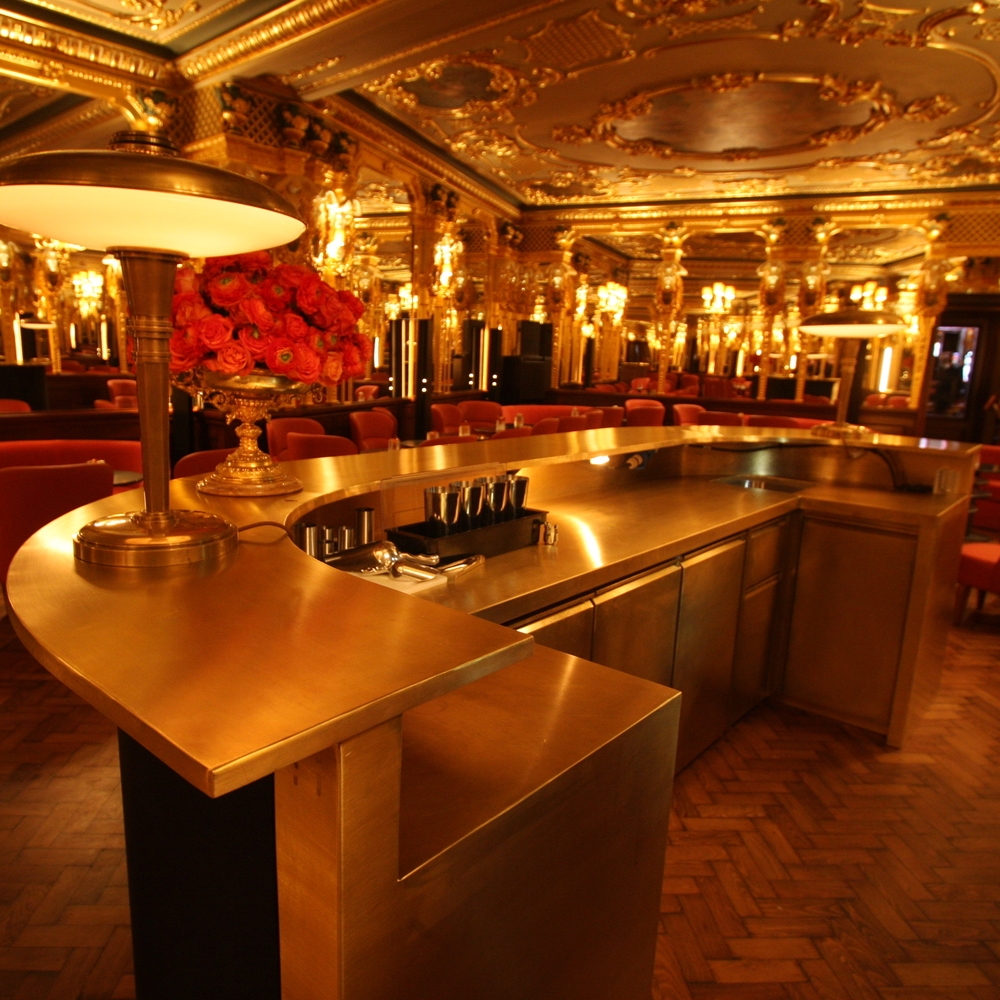 Cafe Royal
Restored to it's iconic status of one of London and the world's leading hotels, through a £200 million overall investment; we designed and oversaw the development of four kitchens, housekeeping & butler's pantries together with bars, to enable the finest dining and beverage services across a complex and challenging building.
Client: Alrov Properties
Location: Regent Street, London
Facilities: Kitchens, pantries, bars, banqueting suites, café.
Montpelier Chapter Cheltenham
Montpelier Chapter Cheltenham