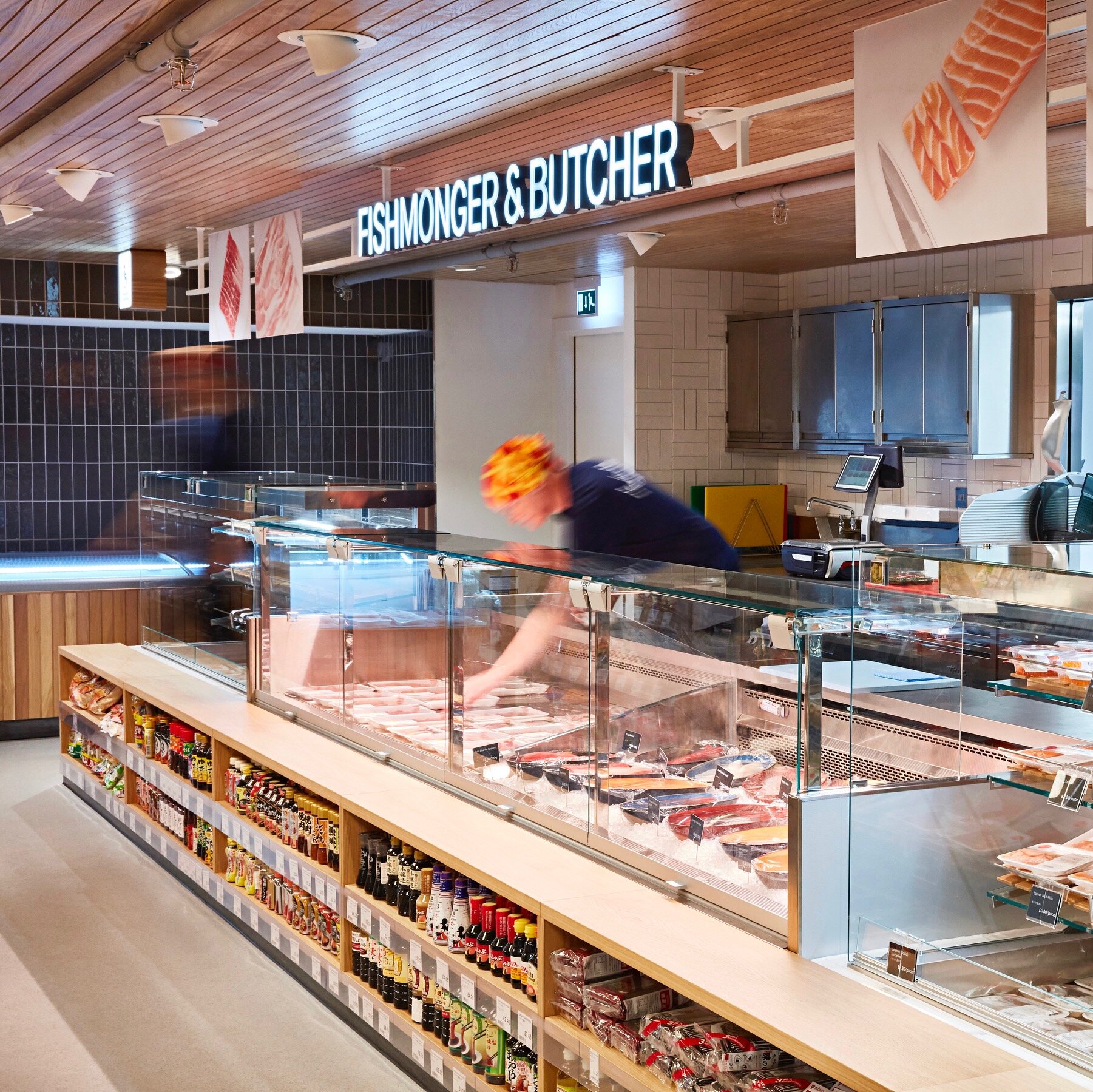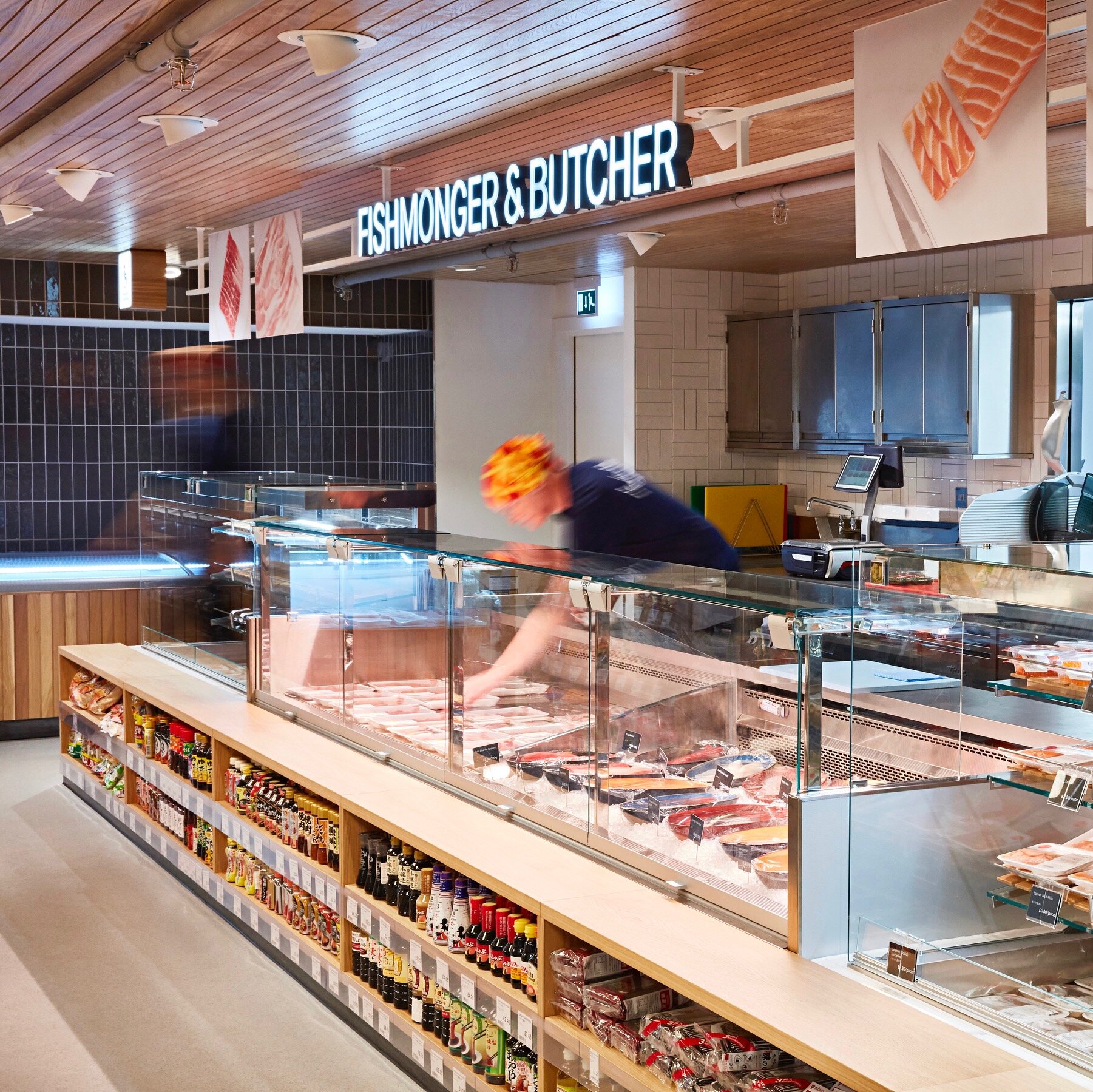 Japan Centre Ichiba
First opening its doors in June 2018 Ichiba is Europe's largest Japanese food hall located at Westfield White City. Japan Centre's flagship store is designed to fuse food service and retail in a large open area, promoting over 3,000 Japanese products alongside handmade sushi and other culinary delicacies.
Appointed in 2017, SHW provided foodservice design consultancy to enable the both the production back of house with front of house food display and theatre to customer areas. Key goals to attract customers and showcase Japan Centre's food with the essence of introducing unfamiliar dishes to Westfield's shoppers, Ichiba has become a culinarydestination in its own right.
Ichiba food hall is testament to SHW's design which primarily works from an operator's standpoint, functionality married with design flair and 'pushing the boundaries' ethos.
Harrods the Dining Hall
Continuing with the Food Hall refurbishment project, the next phase was The Dining Hall, creating an unrivalled level of dining within a luxury store. Working alongside David Collins Studio, we developed the food and beverage support facility designs, working with the in house and concession teams creating six individual dining concepts;
The Grill, The Pasta Bar, The Fish Bar, The Wine Bar, The Sushi Bar (by Mango Tree) and Kama by Vineet.
Wilkin & Sons Tea Rooms, Bond Street, Chelmsford
Wilkin & Sons have been creating quality preserves since 1885, and more recently, have branched out into tea rooms, and have now opened a double height store on the Bond Street retail development in Chelmsford.
SHW Design were commissioned to work on the store which compromises of a traditional tea room, cafe patisserie and shop. The team developed the first floor kitchen which would be used to produce light snacks and cream teas. Equipment specification from SHW Implementation was also required for the ground floor's retail and servery areas.
Tea Rooms Operation Manager, Manuel Martinez, said: "The team were professional, cooperative and supportive throughout the entirety of our project.
"Our specific equipment and operational requirements were handled capably, with notable attention to detail. Their substantial knowledge was of considerable value to our team and without their continued communication this build would have been a much greater challenge."
Client: Wilkin & Sons
Location: Essex
Scope: Galley-style kitchen, grab and go and servery areas
Harrods Roastery & Bake Hall
As part of the refurbishment of the historic Food Halls within Harrods, SHW were appointed to work alongside David Collins Studio and assist with the design of the Front and Back of House support facilities including; Coffee bar, Bakery, Kitchen and Coffee Roaster.